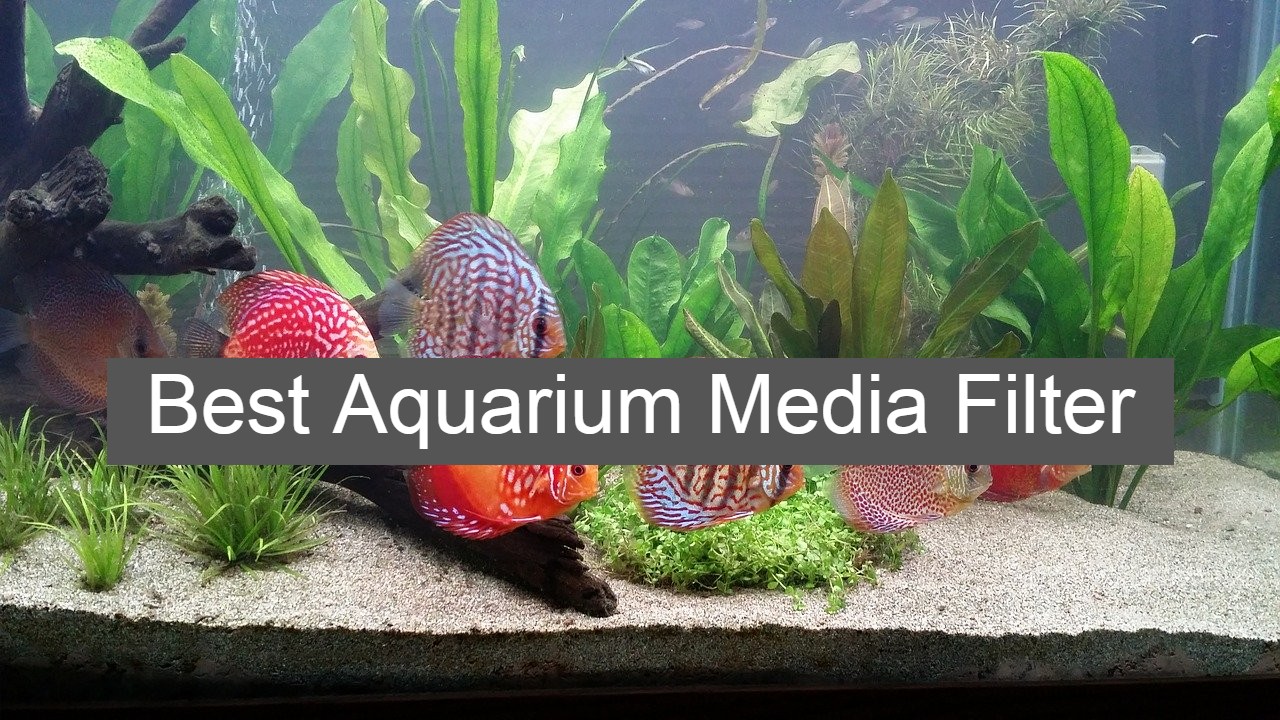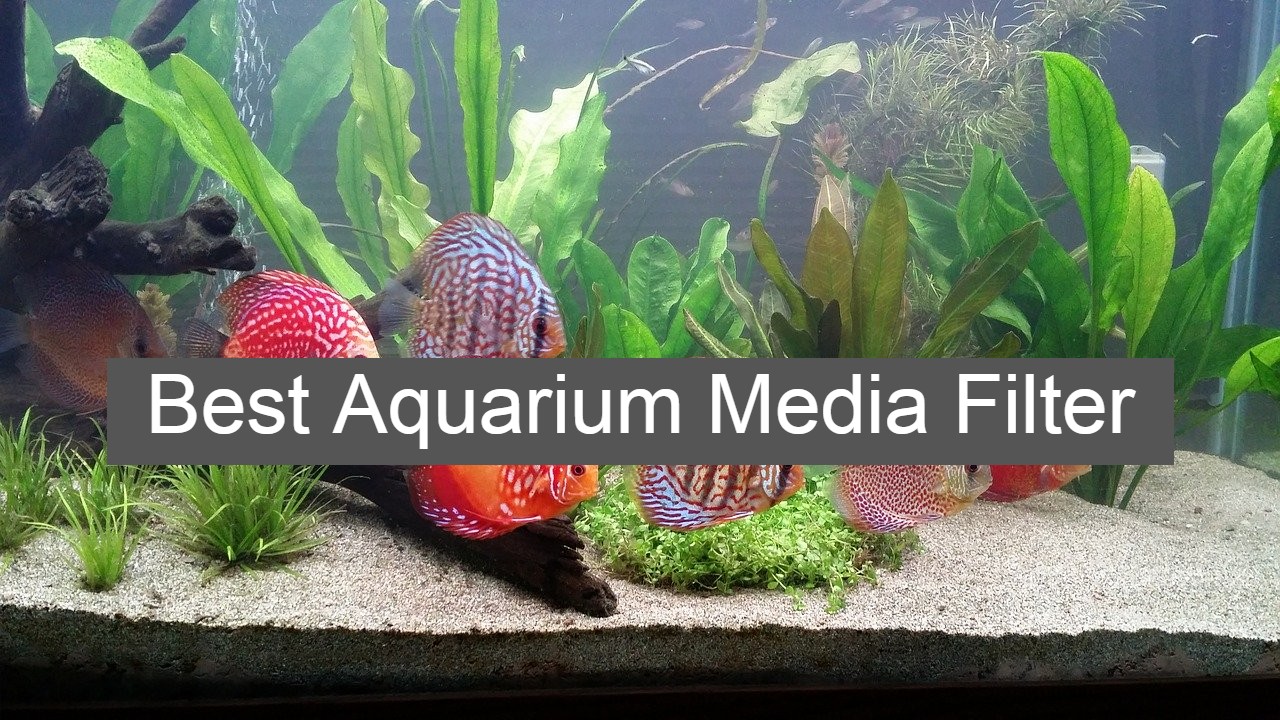 Aquarium filter media is something you will want to have if you are an aquarium or fish tank owner. Filter media pads help to filter out debris, fish food, and parasites. This will not only help your water clean, but any plants and fish in your tank will be happier and healthier.
You want to make sure you select the right plant aquarium filter media, so that everything in your tank is as healthy as possible. Make sure you consider if you are operating a fresh or salt water tank, and choose the right filter media accordingly.
We are here to help you with your research and your final decision. We also will be sure to give you some great ideas of things you need to watch out for when doing your research. We will also give you our choices for what we think are the best aquarium filter media on the market.
Aquarium Filter Media Reviews
This is a great polished pad for your aquarium that can trap very fine particles in your aquarium, which will help produce clear water.
It is 24 x 36 inches, so will fit in fish aquariums up to that size. The nice thing is that it can be cut down and used in smaller tanks as well, but you will not be able to use it in larger tanks unless you add additional filter pads.
The pad will last longer and be more efficient if the water in the tank is run through a water filter before coming into contact with the polishing pad. Recommend this product be used in conjunction with a water filter, in order to help it work most efficiently.
This pad is designed to catch and trap parasites will lead your fish to being happier and healthier as well as your tank looking cleaner. Removing and filtering the parasites will lead to happy life in your tank.
Pros
Can be washed, cleaned, and reused many times.
Cut to fit, so it can fit many sized aquariums.
Very efficient at trapping parasites and keeping the tank clean.
Cons
Might want water to flow through a water filter before getting to the pad.
Can require frequent cleaning
This a filter media roll designed to produce crystal clear water and help keep your fish healthy. While again you would not be able to use it in a large tank, you can modify the size and use in a variety of smaller tanks.
It comes in a roll so you can easily place it in your tank or cut it to a size that you need and is two layers to ensure maximum efficiency. The two layers allow it to trap both small and large particles.
This filter pad can be used in either fresh or salt water tank and does not require the water to pass through a filter first, making this a great option for its versatility and ease of use.
While you can rinse this pad, it is not washable, so you will need to change it regularly in order to keep your tank clean and your fish happy. Rinse it each time you clean your tank, and replace it when you can no longer rinse it.
Pros
Dual layers ensures maximum efficiency
Good for fresh or salt water tanks.
Safe to.
Cons
Might need to be changed frequently
It is not washable.
This is another filter media pad that rolls out and you can adjust it to the size of your tank, and it is good for fresh or salt water tanks making this a very versatile option. The fact that you can use either type of water in your tank or pond means you can use this filter media in almost any type of tank.
The special resin in this pad is designed to help it last twice as long as other filter media pads. The blue pigment in the material helps with water color and quality.
While the pad lasts longer than some of its competitors, it is not washable and you find yourself replacing it regularly, as it also does not rinse very well.
This pad can help remove larger, solid organic compounds in addition to the smaller parasites that other pads remove, so you will find that this pad works to clean almost all parasites and dirt from your tank, large or small.
Pros
Can be used in fresh or salt water tank.
Easy to adjust the size to fit your tank.
Removes large, solid organic compounds
Cons
Cannot wash and might need to replace regularly.
Not made to float, and needs to be secured to the tank.
You can use this in both fish and reef aquariums, and cut it to fit many different size tanks. It is easy to cut and replace as needed. The fact that it can be used with reef as well as fish sets this apart from its competitors.
While this filter media pad roll does a good job at keeping your tank clean and filtering parasites, it is not as thick as some other options, so it works extra hard and might need to be replaced more frequently.
This product is a good option if you are looking for quick, easy, and reliable maintenance. Cut it down to size, use it for a week or so, and replace it. Do not worry about cleaning it or maintaining it, just plan on regular replacements and you will be all set.
You can use this filter pad media roll in most fish tanks, including fresh or salt water, and your fish, reef, and plants will remain happy and healthy. This is one of the most versatile options on the market.
Pros
Good for fish or reef aquariums.
Easy to cut to your tank size.
Works well and keeps tank water crystal clear.
Cons
Requires frequent replacement.
Not as thick as some other options.
While a lot of filter media pads start at 12 inches in height, this one starts a bit taller, at 17.7 inches. While it is also designed to cut down to size, this one can be used on bigger tanks since it starts larger, so if you have a tall tank, this is the choice for you.
This can be used for different filtration needs, and eliminates toxins quickly and efficiently. This filter media pad traps large waste as well as filtering parasites.
This filter has larger pores, which means it does not clog easily. Unfortunately, it also means that some of the smaller debris can make it through the pad. Do some investigating on what type of dirt and debris will be in your tank, and decide if the size of these pores will work for you.
A great option for a bigger tank, consider this filter pad if you have a large area you want to cover, as you will probably not need to trim it down.
Pros
Large size makes it good for bigger tanks.
Does not clog easily.
Works well at eliminating a variety of toxins.
Cons
It sometimes lets smaller debris through the filter.
Can have a slight chemical smell to it.
This product is 100% made in the USA and can be used in fresh water or salt water tanks as well as in ponds. If you are looking for filter media for your pond aquarium, this is a leading option for you.
It is easy to install, cut down to size, and have operating in your tank in a matter of minutes. This filter media is pretty low maintenance. The dual layers in this filter allow it to efficiently filter all shapes and sizes of particles.
The material in this filter media pad is more rigid than some others, allowing it work a bit more effectively, and also be a better option for a pond than some others.
It works best when there is not a lot of particles to remove. Over working this filter will cause it to need frequent changes. But, if you're ok with the frequent changes, you can use this filter with a lot of debris in your tank.
Pros
Can be used in ponds and is a very versatile filter.
Dual layers mean it is great for filter both large and small particles.
More rigid, and higher quality material than some other options.
Cons
Requires frequent changes.
Pond water can make it excessively dirty.
This is an entire filter media kit designed to remove toxins and odors from your aquarium. Put these bags in your tank and let them draw the odors and toxins out of the water.
It's not a pad like some other options, but it is a mesh bag that includes biodegradable bags and a filter media bag. Different than the pad, you just place this bag in the water and let it do its work. If you are not satisfied with other filter media pads you have tried, give this alternative choice a try.
The balls are designed to be porous and soak up odors. If smells are a problem, this is a great solution. The balls will soak up the smells and leave your tank and room odor free
Some of the material is made from charcoal and you want to make sure that it stays securely in the bag so it does not make a mess in the aquarium.
Pros
Great odor remover.
Charcoal balls are efficient at removing toxins.
Increases oxygen levels for fish and plantlife.
Cons
Carbon balls do not rinse well or hold up as well as a filter pad.
Bag can disintegrate causing clouds and debris in the tank.
Another option that is not a pad, this is a 50 ounce container of zeolite and carbon made to be dumped into your tank remove toxic ammonia. If you do not love the pads or the balls listed above, try this container as it is low maintenance.
While it can only be used in fresh water tanks and ponds (not salt water), it is a great option for those tanks and is it dissolves organic waste and other odors. Dump it in your fresh water tank and just forget about it.
It can be easier to use than a pad, as you do not have to trim to the size of your tank and can just put some right in the water. This is probably the easiest option for you in terms of maintenance.
This can help prolong how long your water will last, and you will not need to change the water as frequently if you are using this product.
Pros
Great at removing ammonia toxins.
Efficiently removes odors from the water.
No trimming or cutting required.
Cons
Only for fresh water tanks.
Must test water frequently to check chemical balance.
This is ceramic filter media block, so it is a bit different than others on this list. It is used to effectively remove ammonia and nitrate from aquariums. This block is designed to attract dirt and odors and remove them from the tank.
Versatile, this can be used in fresh or salt water tanks or ponds. However, make sure you shop for the right size for your aquarium, as it is not easy to change the size to fit your needs.
This a durable filter media that will not crumble, and should last a long time. Some other blocks that are similar crumble more and end up putting more debris in the tank, but this option is solid and reliable.
The size of the pores on this filter media make it a great option for filtering out different size particles from small to large. No matter what type of debris you filter the most, or how big it is, this filter media will take care of it and effectively remove it from your tank.
Pros
Efficiently removes ammonia and nitrate from tanks.
Good for fresh or salt water tanks or ponds.
Durable and long-lasting.
Cons
Not very adjustable, can be difficult to find the right size.
Can be challenging to clean.
A different option yet, this filter media is made of a bio ceramic ring that you place into the water. They can be rinsed out and used over and over again, so you do not have to worry about the increased cost involved in constantly replacing your filter media.
Since it is made at such high temperatures, it should not flake or erode, and will reduce ammonia and nitrate in your tank.  The shape of the ring also can be fun for your fish, as they might like to swim through them and play.
It is designed to promote the growth good bacteria, while filtering out bad bacteria that would be harmful to your aquarium. This filter media will keep your bacteria balanced and your fish happy.
The pore structure and design on this filter media allows the water to flow easily around and through the rings, so it will not disrupt the flow in your tank, and it will provide clear water to your tank.
Pros
Encourages good bacteria, while eliminating bad bacteria.
Versatile size and shape makes it great for all fresh and salt water tanks.
Ring shape promotes the water to flow freely in your tank.
Cons
While you can reuse them up to a point, they will need to be changed out regularly.
If they do flake, it can be difficult to clean up the tank.
How to Select the Best Aquarium Filter Media?
You will want to consider a few things when you are choosing your aquarium filter media. Here is an idea on how to make sure you select the best option for your needs:
What size is your tank or aquarium? While a lot of filter media pads can be cut down to smaller tanks, they would be harder to use on a larger tank. Know your aquarium size before you consider what to purchase. For smaller tanks, filter media pads might be a good option, but for a bigger sized aquarium you might want ceramic rings or something similar.
Saltwater or freshwater. While many of the products we listed work in either fresh or salt water aquariums, that's not the case for all of them. Make sure you pay attention to if the filter media you are shopping for works for the type of water in your aquarium.
Do you want something reusable? Some filter media is designed to be rinsed, or even washed with soap, and used more than once. Other filter media is meant to be disposed of as frequently as every few days. What is your preference? Would you rather rinse and wash or do you prefer just throwing it away and starting fresh with a new filter media each time you change the water in your tank?
Do you want to cut down your pad every time you use it or do you want something with less maintenance to set-up and install? Some of the pads come on rolls that you cut each time you need a piece. Is that too much work for you? Would you rather just pour some chemicals in the tank or place a bag in the tank? All are good options depending on your preference.
Frequently Asked Questions about Aquarium Filter Media
Do I need to wash my aquarium filter media? It depends on what aquarium filter media you purchased. There are some that are washable and reusable, and there are others that you rinse and reuse a couple times. Still, there are other varieties that are disposable and you should replace weekly.
Are aquarium filter media bad for the fish and plants in your aquarium? No, in fact the opposite is true. By installing an aquarium filter media in your aquarium, you are improving the quality of the water, which is going to improve the quality of life for your fish and plants. Aquarium filter media remove bad bacteria, parasites, and help provide a chemical balance to the tank that isn't there without the filter media.
How often should you change the aquarium filter media? Some filter media should be changed weekly, others should just be washed when you change the water and you can reuse them. And, if you are getting something like a chemical you pour into your tank, it will basically disintegrate, so you will not really be changing it, just adding new every time you change the water.
Should you use a filter media pad or something more porous like ceramic rings? This comes down to personal preference and the size of your tank. If you do not mind cutting and shaping filter media pads to fit your tank every time you need to change the pad, then that could be a good option for you as long as your tank is not too big. If you have a bigger tank, or do not want to constantly be cutting and shaping filter media pads, then consider going with ceramic rings.
Which air filter media do your fish prefer? As long as your water is being cleaned and giving them a healthy environment, the fish should not mind one type over another. That said, there are some ceramic rings that are designed to help water flow smoothly through them, and fish could also like to swim through the rings.
How to Take Care of Your Aquarium Filter Media?
There are really three main components to caring for your aquarium filter media: washing, rinsing, and replacing.
While most aquarium filter media cannot be washed, some can. There are at least one or two different filter media pads that can be washed, and you might even be able to get away with putting them in your dishwasher to fully eliminate bacteria before using them in your tank again.
For the most part, filter media can all be rinsed and reused at least a couple of times, eliminating the expense of constantly replacing it. When you are changing the water in your tank, you should always at least rinse your filter media whether you are using pads or ceramic rings. When you have the chance, rinse it, this will help eliminate and remove and bacteria that might still be stuck in the pores of the filter media.
Most filter media will need to be replaced fairly regularly. Remember, the filter media is used to filter away bad bacteria and other organisms that are not suitable for living in your aquarium. Do not hesitate to replace it regularly so that your tank is always as fresh and clean as it can be.
Advantages of Having an Aquarium Filter Media
Aquarium filter media is going to help your tank stay cleaner, which means you will not need to change the water as often, and your plants and fish will be happier and healthier than if you did not use filter media.
The goal of any aquarium is to provide clean water and healthy nutrients for your fish and plants to thrive in, and filter media helps you do just that. A good aquarium filter media is going to remove toxins, while leaving all the good bacteria to help life flourish in the tank.
You will enjoy looking at your aquarium a lot more when the water is crystal clear and you know that your fish are happy. You want to make sure the bacteria levels are properly balanced, getting rid of the bad bacteria, but keeping what is healthy. Filter media will help you do that.
After reading through all of our product reviews, you should now have a good idea of what the best aquarium filter media on the market are. You can now move forward confidently to make a purchase that suits your needs. If you have any questions, we are always available if you leave us a comment.
Video of some of the Best Aquarium Filter Media
Here's a video on YouTube that you should check out, as it gives insight into how to install and set up your aquarium filter media. If you need more set up and maintenance tip, YouTube can be a great resource to do some more research.
Conclusion
We went through a lot in this article, and gave you a lot of ideas on products to purchase. At this point, you know you need to consider things like if your salt is fresh or salt water, how often you want to change your aquarium filter media, and how much maintenance you want to do setting up your filter media.
Now that you have looked over our 10 recommended Best Aquarium Filter Media, this is a great time to move forward and put one in your shopping cart. You are well-researched now and have the tools needed to make a good decision. Before you know it, you will have a new aquarium filter media for your aquarium.
If you have found this helpful, we would love if you leave us some comments on your experience with aquarium filter media. We are all ears, and please leave us feedback questions if there is something that we did not answer!