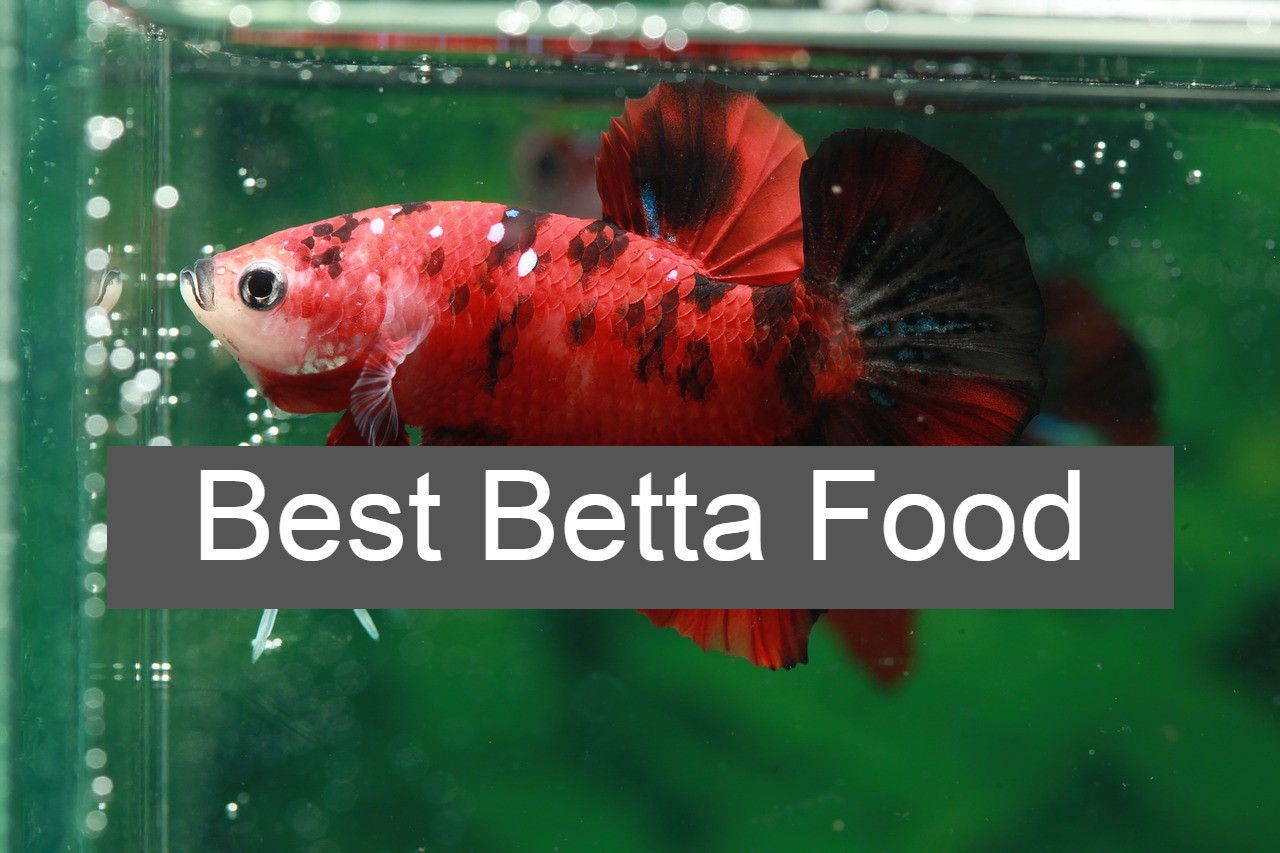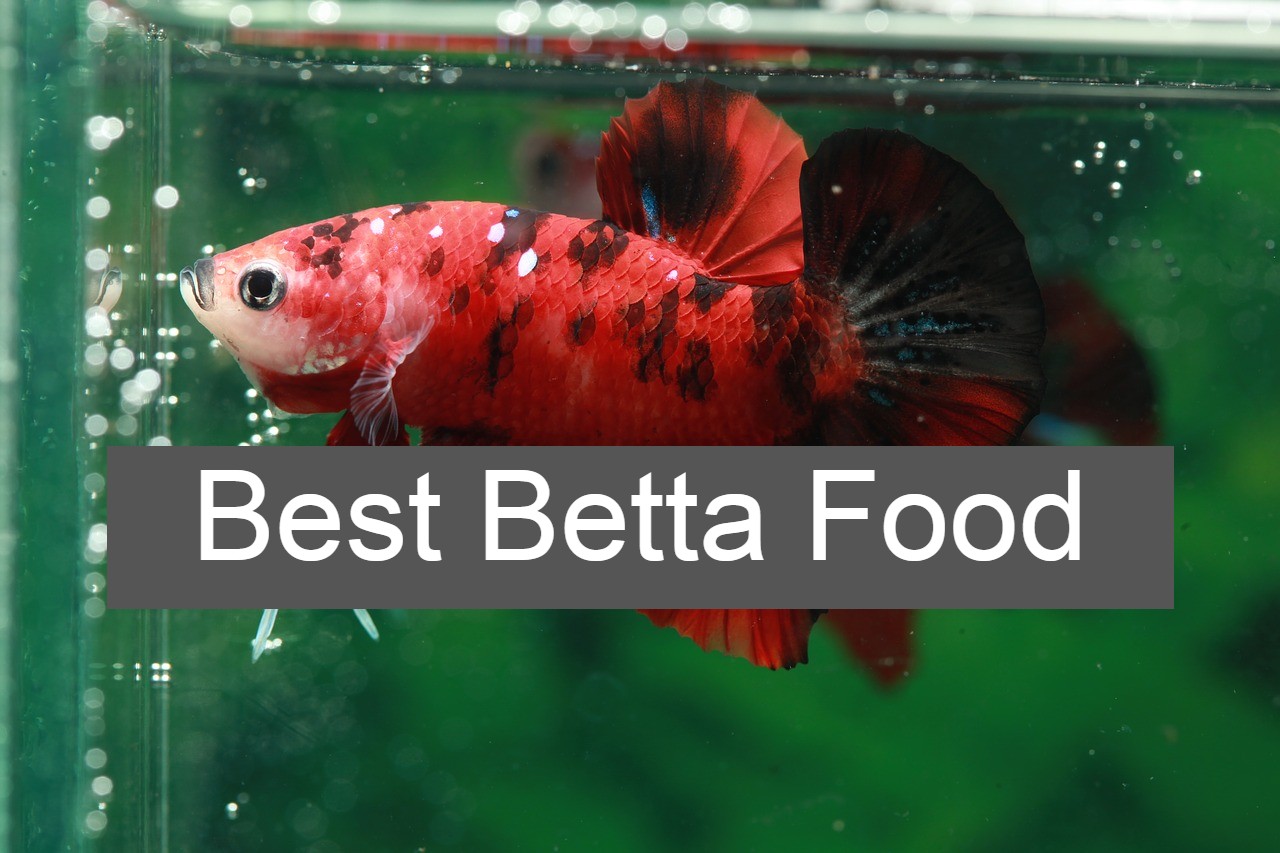 Over the years, betta fish have been touted as easy-to-maintain pets; however, choosing their food is an important decision that can have a significant impact on the lifespan and overall health of your pet. Some betta fish owners prefer to make their own food, but your local pet store will also carry a wide variety of options.
Selecting the correct betta fish food is a key step in keeping your betta fish happy and healthy. They require a diet high in protein and fiber, which can be provided by many of the store-bought foods available today. These foods may come in pellet, flake, or freeze-dried options.
A well-balanced and nutritious diet may also help your betta fish maintain its strongest identifying characteristic: its bright colors. A betta fish not receiving the proper nutrition may experience fading colors or develop other illnesses. A healthy diet can also increase the lifespan of your betta fish.
Product Reviews
This pellet food by Hikari is top-rated on Amazon by consumers. Its ingredients have been highly researched in order to provide your fish with the proper nutrients.
Many users have switched to this food after not finding success with other brands. This is because one of its first ingredients is fish meal, unlike its wheat-based competitors.
These pellets float when placed into the tank, which makes it easy for betta fish to find and eat the pellets without wasting food or dirtying the water.
Reviewers of this product state that it has helped their sick betta fish, most likely due to its premium ingredients and high mineral concentration.
Pros:
Pellets are much smaller than those of competitors' products
Pellets float, which means less food is wasted and betta fish get their entire meal
Each package lasts a long time with standard use
Packaging contains a built-in dispenser for the correct portion size
Cons:
Not sold in very large quantities
Built-in dispenser can be difficult to use at first
The Tetra brand has been in business for many years and is highly trusted by aquarium enthusiasts to provide cost-effective, well-balanced nutrition for fish.
These pellets float at the water's surface, making them ideal for the betta fish's eating habits and mouth structure.
These pellets do not break down easily when waterlogged, meaning that your aquarium water will stay cleaner for longer. You can also easily identify how much food your fish has actually consumed.
These pellets come in a generously-sized container, meaning that one purchase will last you and your fish a long time.
Pros:
Pellets float when dropped into the aquarium
Contains carotenoids to enhance the colors of your fish
Pellets do not dissolve when waterlogged
Container will last you and your fish a long time
Cons:
Pellets may be too large for very young or small betta fish
Pellets have rough edges, which may injure your fish as they try to eat
Wardley is a well-known brand in the fish keeping world and their betta fish-specific food has been developed to provide the exact nutrients your betta fish needs.
This food is not made with any artificial dyes or colorings, which means it is less likely to cloud the aquarium water should any of it not get eaten.
This food is specially formulated for all tropical fish, which means that its ingredients will help to enhance their colors and keep them healthy.
This food is sold in a relatively large quantity in an easy-to-store container, making sure it will last for a while but stay fresh until it is used.
Pros:
Does not contain any artificial dyes or coloring
Contains a form of Vitamin C to keep your fish's immune system healthy
Container is convenient and easy to store
Ingredients in this food will help your fish maintain its bright colors
Cons:
Users report that this product smells very bad
Has lower protein content than some of its competitors' products
These floating pellets from Tetra are a different formulation from their other betta food on the market, giving you and your fish some options.
The packaging of these pellets has a dispenser built in, so you don't have to guess how much to feed your fish.
The formula of these pellets contains carotenoids, which are said to help enhance your betta's bright colors.
These pellets contain Tetra's signature ProCare formula, which is said to boost your fish's immune system and help it live a long life.
Pros:
Pellets float at the water's surface, so your betta can easily find them
Carotenoids in these pellets will enhance the colors of your fish
Has been specifically formulated for the needs of your betta fish
Pellets are very small, so any size betta will be able to eat them
Cons:
Built-in dispenser is sometimes difficult to control
Because the dispenser is built in, food may not stay fresh as long
This betta food from Omega comes in three different forms so you are sure to find something that meets your fish's needs.
The main ingredient in these pellets is salmon, which provides important fatty acids and color enhancement to your fish's diet.
These pellets are naturally insoluble, which means that your water will not be as easily polluted and your fish will not produce as much waste.
This food is mostly protein-based and does not contain any fish meal, so you can ensure that your fish are getting the highest-quality nutrition.
Pros:
Food is said to enhance betta fish's color
Primary ingredient in this food is salmon, not fish meal.
Pellets are naturally insoluble
Pellets float so they are easy for your betta fish to find and eat
Cons:
Sometimes the pellets are inconsistently sized and cannot all be eaten by the betta fish
The flake version of this food sinks to the bottom quickly and dirties the water
This betta food by San Francisco Bay is simple and natural, containing only highly nutritious freeze-dried bloodworms.
This food floats at the water's surface, making it easy for your betta to find it and preventing the water from getting dirty quickly.
This food is not overly processed, just freeze-dried, so you will feel confident that your betta fish is getting the most natural form of food available.
Users have claimed that their betta fish have more energy after eating this food, which may be due to its higher concentration of protein.
Pros:
Floats at the water's surface, keeping the tank water clean
Not highly processed or artificially modified
Your betta fish may experience increased levels of energy
Can be used for a wide variety of fish species, making it a good fit for your entire aquarium
Cons:
You may want to supplement this food with additional choices to ensure a well-balanced diet
Container is not as large as some of the competitor brands
This betta fish food by Tetra contains three options in the same container, so you can ensure it is getting all of the necessary nutrients.
This container includes three different food options, which allows you to give your betta fish some variety in its diet or supplement with treats.
The container has an easy-to-use dispenser top, making sure that you do not overfeed your betta fish or waste food.
The combination of ingredients in this food works to enhance your betta fish's colors, ensuring that it always looks colorful and healthy.
Pros:
Container has a built-in dispenser
Three different types of food included
Said to boost the bright colors of your betta fish
All three food options float, making it easy for your betta to find the food
Cons:
If your betta fish is a picky eater, one of the food options may go to waste.
If you are only using one food option and supplementing with the others, the container may not last as long
This API betta food contains key nutrients, including enhanced proteins, to ensure healthy, growing betta fish with strong immune systems.
This food causes your betta fish to release 30% less ammonia which can be toxic, and ensures that the aquarium water will stay cleaner for longer.
These pellets have a short list of recognizable ingredients, so you know exactly what your betta fish are eating.
These pellets float, ensuring that your betta fish can easily get to their food and that it is not wasted therefore dirtying the tank water.
Pros:
Food prevents your bettas from releasing as much toxic ammonia
Nutrients found in this food will enhance your betta fish's colors and strengthen its immune system
Less likely to dirty your tank water
Comes in a very large container if you have multiple fish or aquariums set up
Cons:
Does contain some wheat products, which not all betta fish can tolerate in large amounts
May leave a residue on the surface of the tank water
New Life Spectrum Betta Food is a nutritionally complete, starch-free, high protein food option for your betta fish.
The food's two main ingredients are whole krill and sustainable squid, ensuring that your betta fish is getting a high-protein meal.
Ginger and garlic are also active ingredients, which can boost the immunity of your betta fish in addition to preventing parasites.
Bentonite clay is used as a binder, which provides a good source of minerals and replaces the starch that can be found in other foods.
Pros:
Does not contain any starch
Produced entirely in the United States
Two main ingredients in this food are naturally high sources of protein
Contains ginger and garlic to boost fish immunity
Cons:
Pellets may be slightly too big for some young or small betta fish
Food does not smell very good according to users
This betta fish food from Aqueon provides a balanced diet that can be given to your betta fish every day to ensure their long-term health.
Aqueon betta fish foods contain natural ingredients and no artificial colors, so you can be sure your betta fish are only consuming top ingredients.
This food is designed to promote the bright colors of your betta fish, so it will look its best in addition to being healthy and energetic.
These pellets float for only a short period of time, making it perfect for a quick-moving betta or an aquarium with multiple species of fish.
Pros:
Contains natural ingredients and no artificial colors
Designed to promote your betta fish's natural bright colors
Provides a completely balanced diet without needing supplementation
Only floats for a short period of time, so it can feed all residents of your aquarium
Cons:
Pellets may sink too quickly for your betta fish to eat them, resulting in dirty tank water
Pellets have rough edges that may scrape your betta fish as they try to eat them
Types of Betta Fish Food
The most common forms of betta fish food come in floating pellets or flakes. These are the easiest to find in stores as well as to dispense when it is time to feed the betta fish. Some contain freeze-dried bloodworms or color-enhancing nutrients for extra nutrition. They are often sold in convenient packaging that helps the food stay fresh for a long period of time.
Floating food: Betta fish have upward facing mouths, so the best food is a pellet or flake that floats on the surface of the water. The portion sizes required by your betta fish may vary based on the type of food – pellets, flakes, or something else. Watch your betta fish for a few minutes to see how much it eats in order to determine the correct portion size.
Treats: If you have already established your betta fish's food preference and have been in a routine, consider adding a treat option to the menu. This is a supplement, not a replacement, for the standard feeding and is an opportunity to give your betta fish some variety as well as additional nutrients. Also available commercially are sectioned tubs of food that allow you to offer your betta fish a variety of treats on any given day. This would be a good option for picky eaters or if you have multiple betta fish in separate tanks.
Like any pet, your betta fish may demonstrate a preference towards one type of food over another. If your betta fish does not seem to be eating and it is otherwise healthy, consider giving it another brand or format of food to see if it demonstrates different feeding behaviors. You can also try a treat option.
How to Select Betta Fish Food?
Your betta fish is a low-maintenance and relatively inexpensive pet, but deciding what to feed it is an informed decision that aquarium owners will have to make in order to ensure its health and happiness. There are many commercial options available, all with different advantages.
The mouth of a betta fish is tilted upwards, so they primarily will look for food on the surface of the water. The best food for a betta fish will be something that floats, so the betta fish can easily find it. Food that sinks to the bottom of the tank may get wasted and dirty the aquarium water. However, if your betta fish cohabitates with other species, you may be able to feed them via the food that sinks.
Recommended betta fish food will include protein-based ingredients such as dried bloodworms, brine shrimp, or daphnia. You can purchase these items freeze-dried, or there are many flake and pellet foods available that have the necessary nutrients. Betta fish require a diet high in both protein and fiber, so be sure to read the ingredients.
If you are going out of town for a few days and need to feed your betta fish in your absence, many long term or automatic fish feeders are available. Some long-term feeders, such as dissolving tablets, are formulated specifically for the dietary needs of betta fish. You can also purchase an automatic feeder and fill it with your betta fish's preferred food and portion size.
Frequently Asked Questions
Is it possible to overfeed a betta fish?
Like any pet, a betta fish can encounter health problems such as obesity if it is overfed. It will eat whatever is placed in the tank, so be sure to only feed an appropriate portion. You can do this by watching to see how much your betta fish eats in the three to five minutes immediately after being fed.
Do I need to feed my betta fish if there are live plants in the tank?
It is a common myth that betta fish can eat live plants and do not need to be fed separately. However, betta fish are carnivores and need to be fed a protein-based food daily. For optimal health and nutrition. Live plants are great enrichment opportunities for your betta fish and make great additions to your aquarium. If you purchase flake or pelleted food, make sure the main ingredients of the food are carnivorous.
How much do I feed my betta fish?
When you drop in a small amount of food, watch the betta fish for three to five minutes. Look to see how much they eat, and that is an appropriate quantity to feed in the future. Leftover food will go to waste and dirty your tank water. Your betta fish can be fed once a day.
Can I feed my betta fish anything in addition to its commercial food?
You can supplement flake or pelleted food with frozen or freeze-dried brine shrimp or worms for an occasional treat. This will ensure your fish is getting a well-balanced diet.
Why isn't my betta fish eating?
Loss of appetite is a sign of illness in betta fish. Make sure the tank is clean and the betta fish looks healthy, without any discoloration or scraps. You can also offer a different food to see if the betta fish may be interested in something new.
How to Feed Your Betta Fish?
Your betta fish is a low-maintenance pet, making it ideal for children to learn responsibility or for a novice aquarium owner. They are easy to care for and feed, and do not require a complicated aquarium setup. An automatic fish feeder can make this process even easier if you prefer not to feed manually each day or if you will not be home for a few days.
If you purchase your betta fish from a pet store or breeder, ask them what food they use in order to keep your betta fish in a consistent routine. Switching habitats may be shocking to the betta fish, but having familiar food may make the transition easier.
Once per day, drop in a pinch of food. Make sure the food you selected floats so that the betta fish can get to it quickly and easily. Watch them for three to five minutes to see how much they eat, and then adjust the amount appropriately at the following feedings.
Any food that is not eaten within three to five minutes should be removed from the tank in order to keep the water clean and the betta fish healthy. Every few days, you can supplement the betta fish's meals with a treat like frozen or freeze-dried worms that provides additional nutritional value.
Conclusion
Now that you are familiar with some of the commercially available betta fish food on the market, you can make an informed decision about what will work best for you and your pet.
The correct type of food will help your betta fish live longer and maintain its bright colors. It is an inexpensive investment that, when researched properly, goes a long way in caring for your betta fish.
If you are loyal to one of these particular items, or if you have tried something else that your betta fish seem to enjoy, let us know about it in the comments so your fellow betta fish owners can explore every option.
YouTube Link